Ukraine recovery should be based on development of territorial communities, innovations, involvement of professional domestic community – results of ESUR forum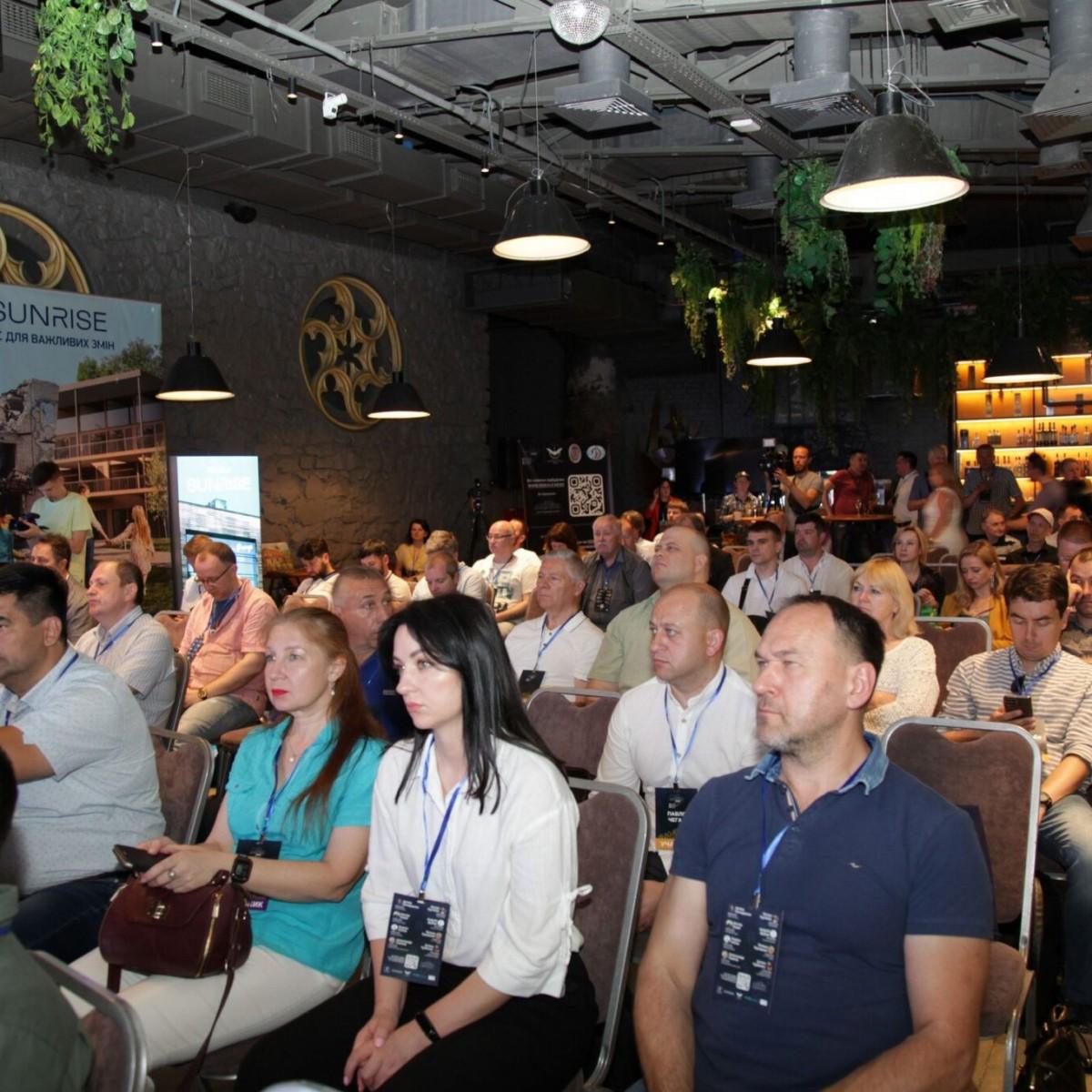 Ukraine's recovery should be based on the development of territorial communities, innovations and the involvement of a professional domestic community, President of the Fund for Reconstruction and Development of Ukraine Artem Honcharenko has said, commenting on the results of the Effective Solutions of Ukraine's Rebuild (ESUR) forum held in Kyiv.
"The plan for Ukraine's recovery should include not only the restoration of destroyed facilities, but also the development of united territorial communities, the development of infrastructure. Today, according to estimates, more than $235 billion is already needed for recovery. And this is without taking into account the elimination of the consequences caused by the destruction of the Kakhovka hydroelectric power plant. One of the options how to quickly rebuild everything that has been destroyed is to attract investments to Ukraine from international corporations. It is high financial performance that can accelerate our victory and lead to the defeat of the enemy," Honcharenko said.
As part of the ESUR Forum, panel discussions, master classes and practical trainings were held, where experts from various industries shared their knowledge and experience. The theme of the event included a wide range of issues, including economic recovery, education and healthcare reform, sustainable and green development, technological innovation and much more. Working groups have been established to work on developing specific strategies and recommendations in different areas.
During the forum, the latest domestic developments were demonstrated to speed up the recovery. For example, Reynaers Aluminum CEO Andriy Dudar presented a new Ukrainian-Belgian SUNRISE system solution, developed by graduates of the Kyiv National University of Civil Engineering and Architecture and Belgian engineers. According to Dudar, more than 1,000 square meters have already been restored thanks to various Reynaers windows and doors systems in public and social infrastructure.
"Reynaers Aluminum resumed its work in Ukraine from April 5, 2022 to continue providing a full range of its services to everyone. The company has developed special system solutions for the renovation and restoration of Ukraine, namely for windows, doors and facades. The main advantages of Reynaers Aluminum include a local warehouse that allows you to have a stock of everything you need to start fulfilling an order, quality control ensures compliance with all standards and a long warranty period – up to 10 years," said Rodion Losev, head of the Reynaers Aluminum department.
For the active and large-scale implementation of Sunrise during ESUR, a Memorandum of Cooperation was signed between KNUBA and Reiners Aluminum in Ukraine.
KNUBA Vice-Rector for Research on Innovative Development Oleksandr Kovalchuk supplemented the example of synergy between a university and a manufacturer with a story about other KNUBA opportunities for the post-war reconstruction of Ukraine.
Another representative of KNUBA, Head of the Department of Environmental Protection and Labor Protection Technologies Tatyana Tkachenko, in her report paid maximum attention to the damage and consequences caused by the destruction of the Kakhovskaya HPP.
"Green structures represent an energy-efficient biotechnology that can (partially) compensate for the damage from the destruction of the Kakhovskaya hydroelectric power station and contribute to the stable development of the country by increasing energy efficiency, achieving energy independence, as well as improving the environment and improving health," Tkachenko emphasized.
Alexander Pavlov, Chairman of the Ukraine-Israel Business Council, spoke about the realities of recovery, analyzed the sources of investment and reports on the funds spent. "Ukraine should already be working on improving the investment climate," Pavlov concluded.
The ESUR Forum aimed to bring together experts from various industries to jointly develop realistic and feasible strategies for the country's recovery. The event was a unique opportunity to meet and exchange ideas, as well as build valuable partnerships for further joint work.
This is the first forum in Ukraine on this topic, it opens a series of forums and events in this area, which will be held throughout Ukraine, as well as beyond its borders. The ESUR Forum is open to partnerships with media, bloggers and journalists.
The results and all materials of the forum are presented on the website https://events.org.ua/rezultaty-forumu-esur-15-chervnya-2023/