Cost of housing construction under 'Biden' project will be $750/sq m – Academy of Construction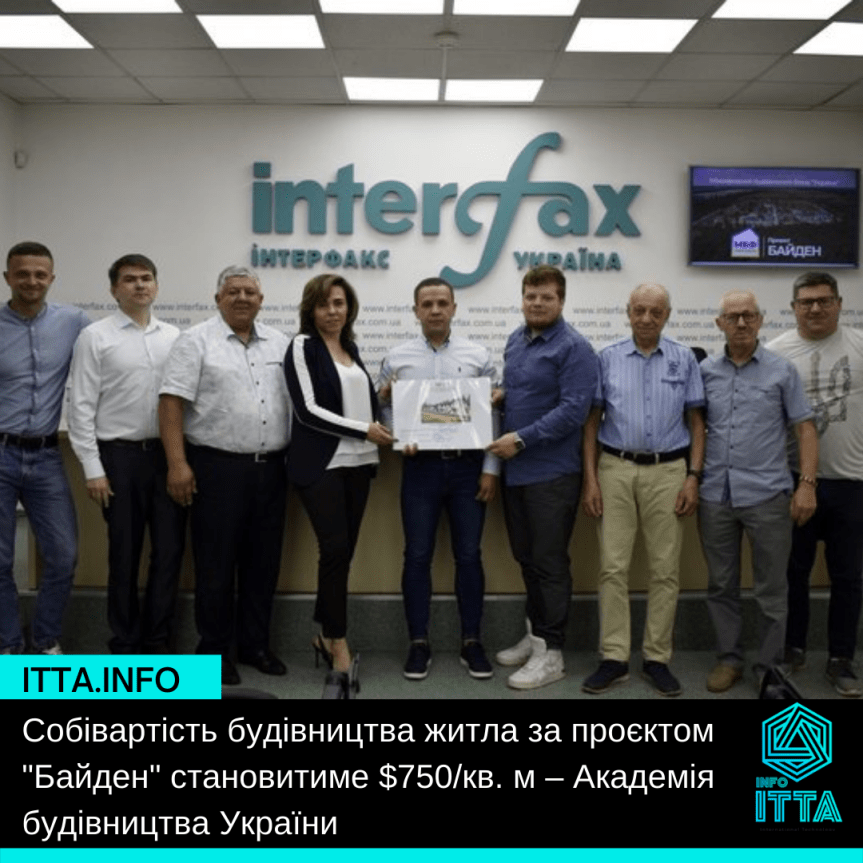 KYIV. June 17 (Interfax-Ukraine) – The cost of construction of low-rise eight-apartment buildings under the Biden project will be $750/sq m, a plot has already been allocated in Bucha district for the pilot implementation of two houses.
"The cost of the house, including construction, engineering, exterior and interior decoration, furniture, household appliances and climate engineering equipment, will not exceed $750 per square meter. This is an ambitious figure and difficult to achieve, but we have confidence in our suppliers, thanks to whom we can count on such a prime cost," Ivan Perehynets, an academician of the Academy of Construction of Ukraine, the director of the scientific and technical center, said during a press conference at the Interfax-Ukraine agency on Thursday.
According to the academician, the Soniachne garden partnership in Bucha district of Kyiv region decided to allocate a land plot of 0.1 hectares for the pilot construction of two houses of the Biden project. The sites already have engineering and transport infrastructure. Construction is scheduled to begin before July 1.
According to the project, the area of one apartment in such a house is 60 square meters. The cost of such an apartment, including a parking space, will be about $45,000.
The International Construction Fund of Ukraine special fund was created to finance the project.
Perehynets noted that both local governments and cooperatives and other self-organizing bodies of the population can buy housing. In addition, he allows the purchase of such housing by businesses for further commercial use.
As reported, the Academy of Construction of Ukraine plans to implement a project for the rapid construction of housing in the format of eight-apartment houses for Ukrainians who have lost their homes. The construction of such housing takes about 60 days.